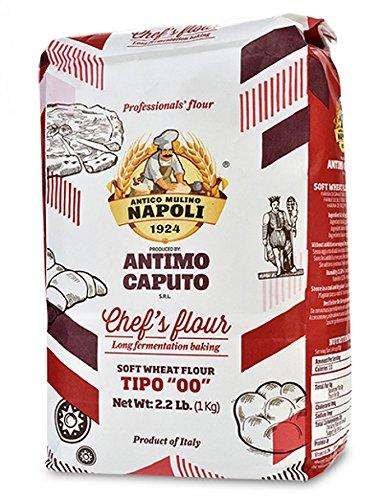 Antimo caputo italian superfine "00" farina flour 2.2 lb -- pack of 3
Brand: Antimo Caputo Italian
Features:
The best authentic Italian flour
For Pizza and Pasta
Make your own special meal
Don't forget to add great olive oil
And tomatoes!
Publisher: Antimo Caputo
Details: From Antimo Molino Napoli. The chef's choice for pizza flour, this makes a fabulous pizza. If you are making the effort to make homemade pizza, you'll want to always have the best ingredients. Do you recognize this famous red bag? Produced in Naples since 1924. We recommend Semolina for pasta and this One Kilo "double-zero" flour for pizza. 1000 gr, 2.2 lbs x 3 Produced in both Naples and Modena.