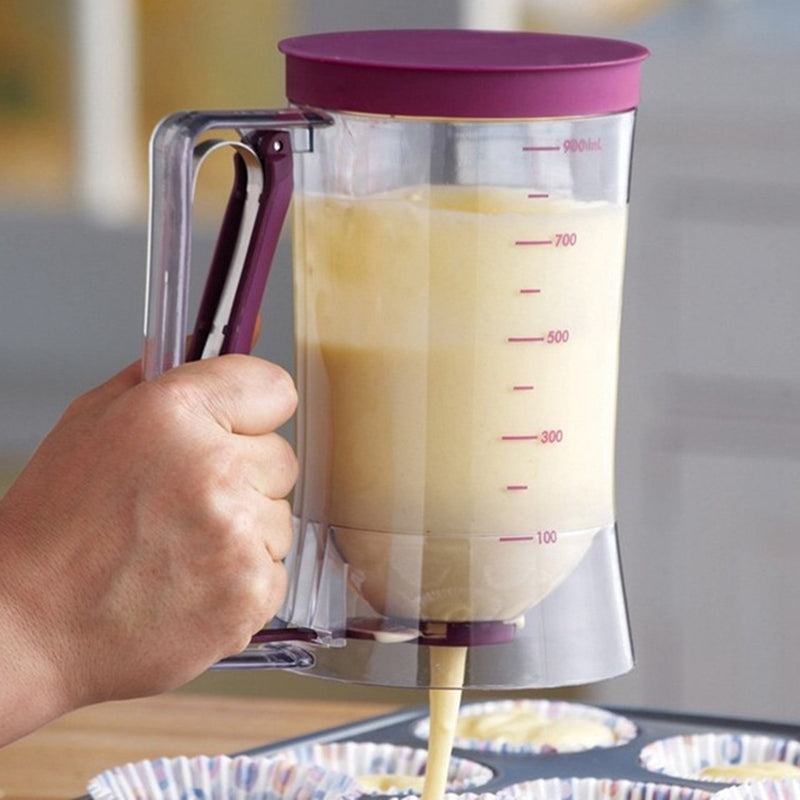 Pancakes dispenser & measuring cup
No more messy kitchen when making pancakes and cupcakes.. This cool batter dispenser will make baking so much easier and more fun for you. Perfect for dispensing just the right amount of batter, easy to read measurements on the side. Perfect for making cupcakes, pancakes, crepes, muffins, waffles, or any other battered based food. Also works well with frosting and sauces.
Features:
Extra-wide opening, large enough to pour the batter in from a large mixing bowl.
With measuring marks, tells you accurate portion.
Capacity is up to 900ml.
Durable for long time use.
Easy to use and clean.
Suitable for baking cupcakes, muffins, pancakes, doughnuts, etc.