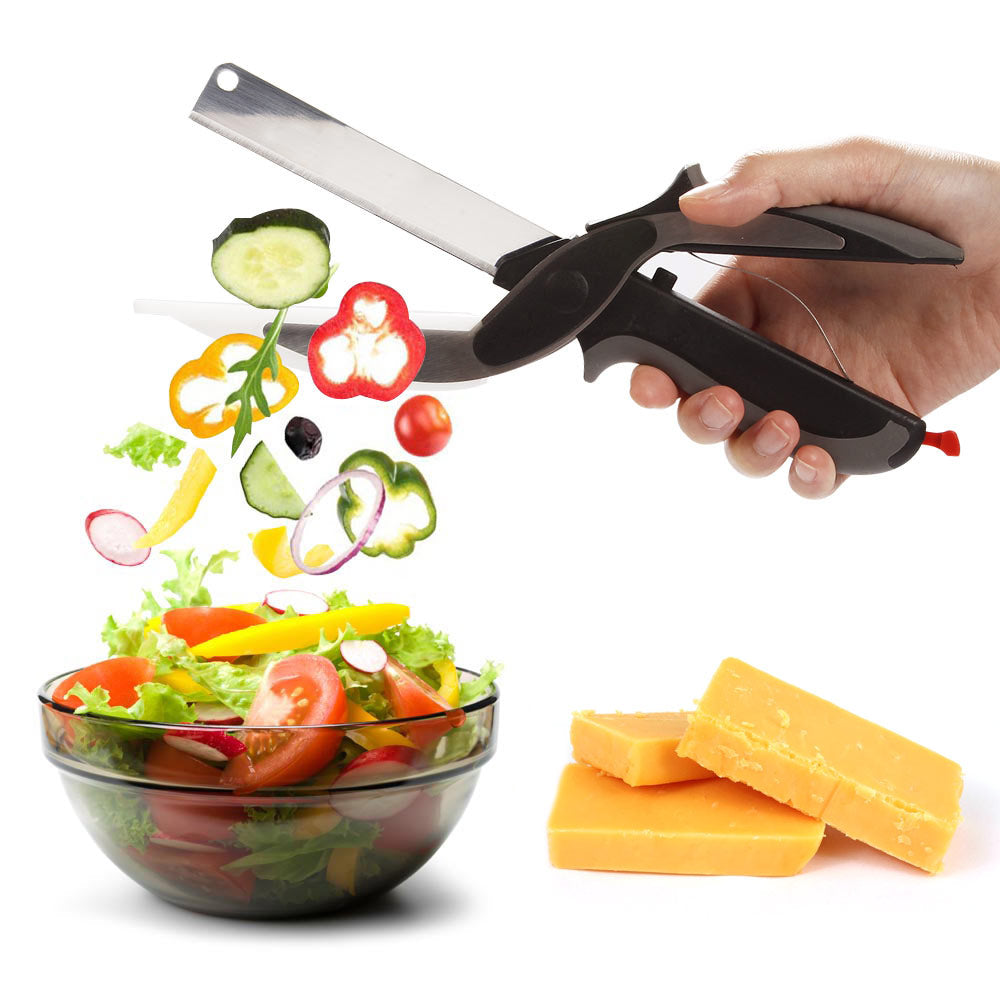 2 in 1 multi-function kitchen scissors
Quickly Chop Your Favorite Food in Seconds! Cutting, Chopping, Slicing - The Clever Cutter Can Do It All! 
🔥On Sale For Limited Time! & Free Shipping!🔥
Features:
- 2-in-1 knife and cutting board.
- Chops and slices in seconds.
- Ergonomic grip is easy on hands.
-
Premium stainless steel blade.
- No messy clean-up.
- Save counter space.
- Safety latch keeps it closed.
- Opens wide but stores small.
- Dishwasher safe
- Stainless Steel Blade & ABS Handle Whole