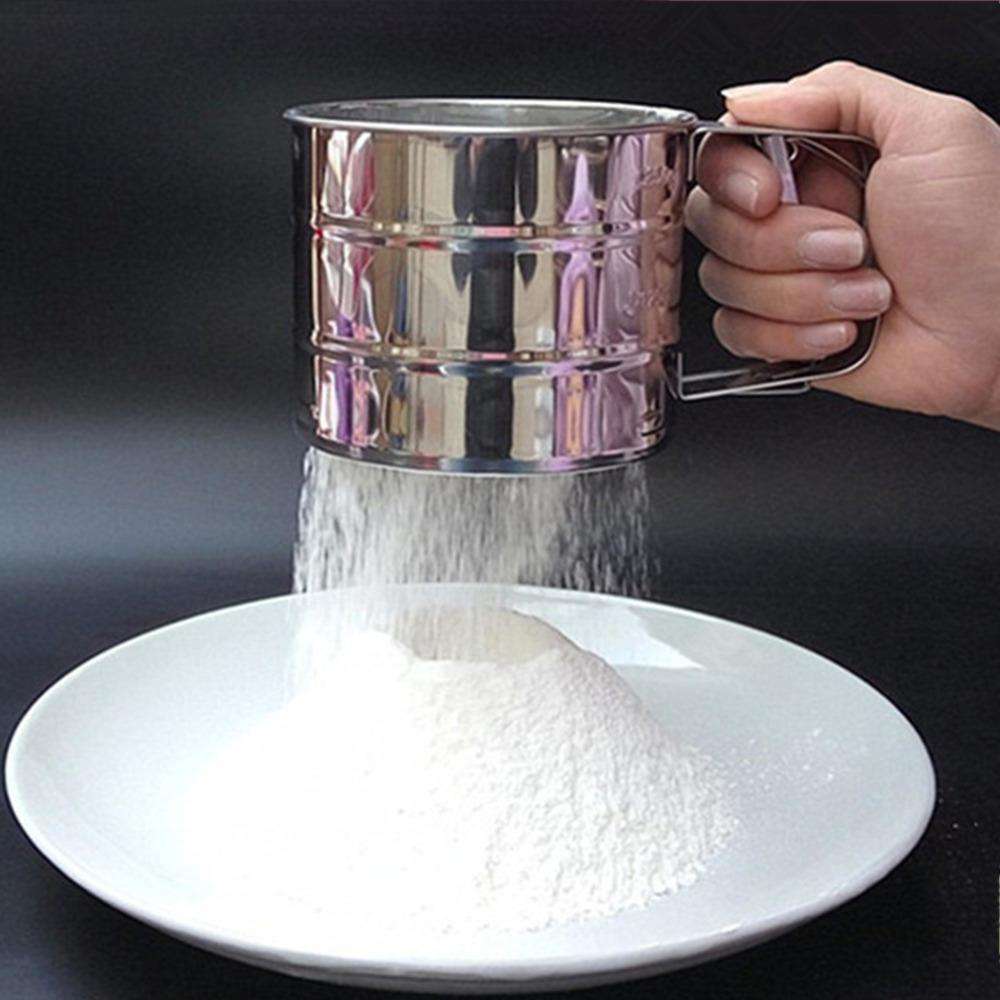 Stainless steel sugar and flour shaker
Designed to make flour fluffy. 
Effectively remove clumps and debris from flour.Mechanical cup style design, 

easy to use, 

sift more evenly.

Hold the handle, put the flour into the flour sieve, shake gently, flour will come out.

Can be controlled by one hand only.

Suitable for kitchen use, durable.

Necessary products for your home use.