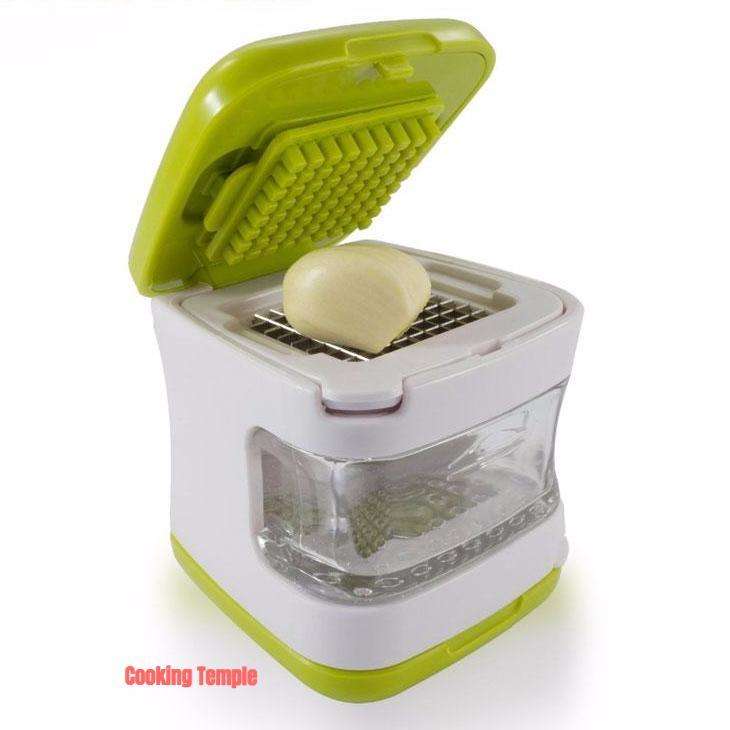 Garlic press
  Very Sharp Stainless Steel Garlic Press
Blades of hardcore stainless steel & hard, heavy-duty plastic were combined only to give you the finest HQ Garlic crusher on the market. 
Durable, with sharp blades which may cut any soft vegetable or fruit you wish. From banana & kiwi pieces to garlic, onion, peppers (just remember: place the larger pieces on the cutter-not the entire fruit/vegetable). 
Forget all those hard to clean slicers with little pieces stuck on top. 
Surprise your guests, offering them little square salami snacks, or make a creative fruit salad or even wonderful salad trimmings for your dinner.