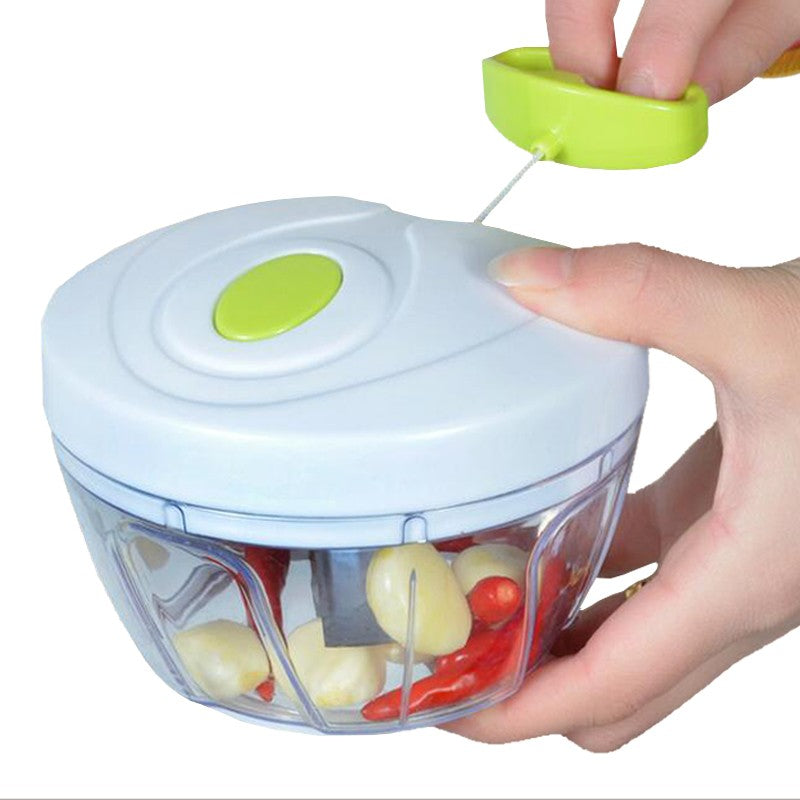 Instant food chopper
This Instant Food Chopper is a new innovative tough, durable, lightweight food chopper that is easy to wash, easy to store, has a military-grade parachute material nylon cord, is dishwasher safe, and features a non-slip base. Plus, you can say goodbye to bulky, heavy food processors, and the loud noise that comes with them. Best of all, it allows you to prep all of your favorite foods in seconds, and it's so much fun to use as well! We guarantee that once you start chopping, you'll be looking for more things to chop, mince, and puree!

QUICK & EASY TO USE
This instant food chopper will provide you with quick chopped food in seconds, and the best part about it is that it's easy to use.

ERGONOMIC HANDLE
It has been designed to make it 100% Ergonomic for anyone to use.

MILITARY-GRADE PARACHUTE NYLON CORD
This lightweight food chopper has a strong military-grade parachute nylon cord to make sure it's 100 percent durable at all time.

NO LOUD NOISES
Most food choppers are extremely loud and bother everyone around you. It works it's magic, silently.