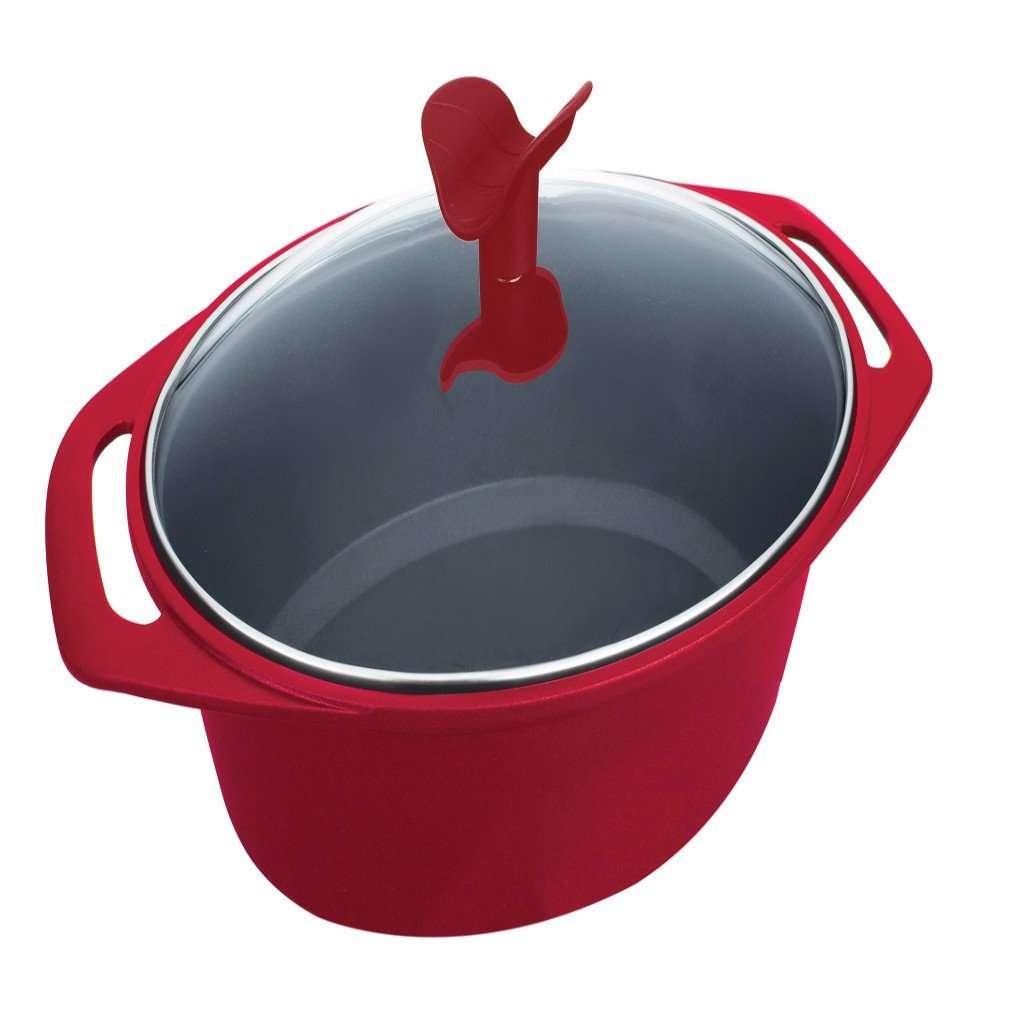 Oval roaster with glass lid
3 times more durable non-stick
3-year warranty
Compatible with gas, electric, ceramic and halogen stovetops
Size: 13 x 9.8 x 3.9" (33.5 x 25 x 9.8åÊcm)
This product is coated with AKZO NOBEL Chemlon Professional coating.
Colour: Black, Red, Silver
This roaster is perfect for cooking turkey, fish, chicken, pork tenderloin or roast beef.
SHARE YOUR STYLE WITH #viebellesovalroaster
Use & Care
Clean before using this product for the first time, wash it by hand and dry carefully.
If you wish to wash the product by hand after use, do not use steel wool or anything rough that may scratch the coating.
Dishwasher safe.
The base willåÊslightly concave when cold, but expands to flatten out when heated. Always leave the product to cool before cleaning it. This allows the base to resume its shape and helps to prevent it from becoming uneven with use.
Good to know
This cookware is suitable for use on all types of hobs and in ovens except induction.
Only use wooden or plastic utensils without sharp edges.
Never let the cookware boil dry because the base becomes skew and coating loses its properties when overheated.
Clear glass lids are break-resistant and allow food monitoring.
Bakelite knob is resistant to 200å¡F or 95å¡C.
Heavy duty, professional quality pressure cast aluminium will not warp. THICK-THIN-THICK construction combined with the perfectly flat base gives superb cooking results with medium-high temperatures, fuel-efficient, and retains heat well.
This product comes with a manufacturer 3-year warranty. This does not cover customer misuse or overheating of products. Guaranteed to never warp - long lasting durability.