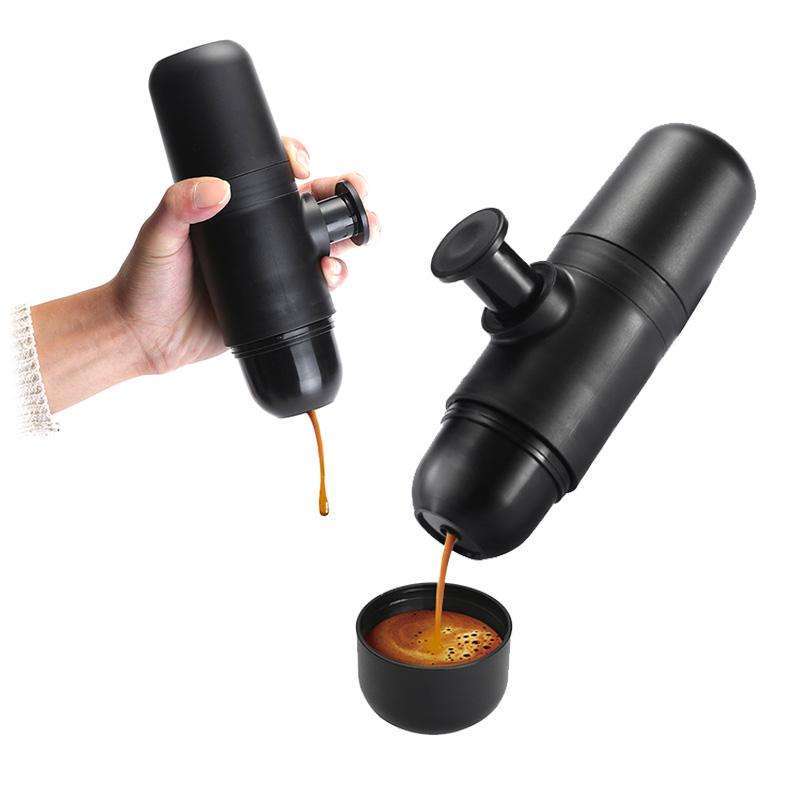 Portable mini espresso coffee machine
The MiniPresso maker exists so that you can take rich and balanced espresso wherever you go. Whether you're in the office or climbing Earth's great mountains, the MiniPresso has you covered.
Simply pump it over a short period of time to produce 8 bars of espresso, a shot of espresso just like what a commercial espresso machine would make. No electricity or CO2 is needed to power the device!
Comes equipped with its own espresso cup and cleaning brush, while only weighing 350g making it perfect as a travel companion or to bring it to anywhere you like!
No Batteries Needed
Lightweight: 350G
Estimated Shipping Time: 12-8 day