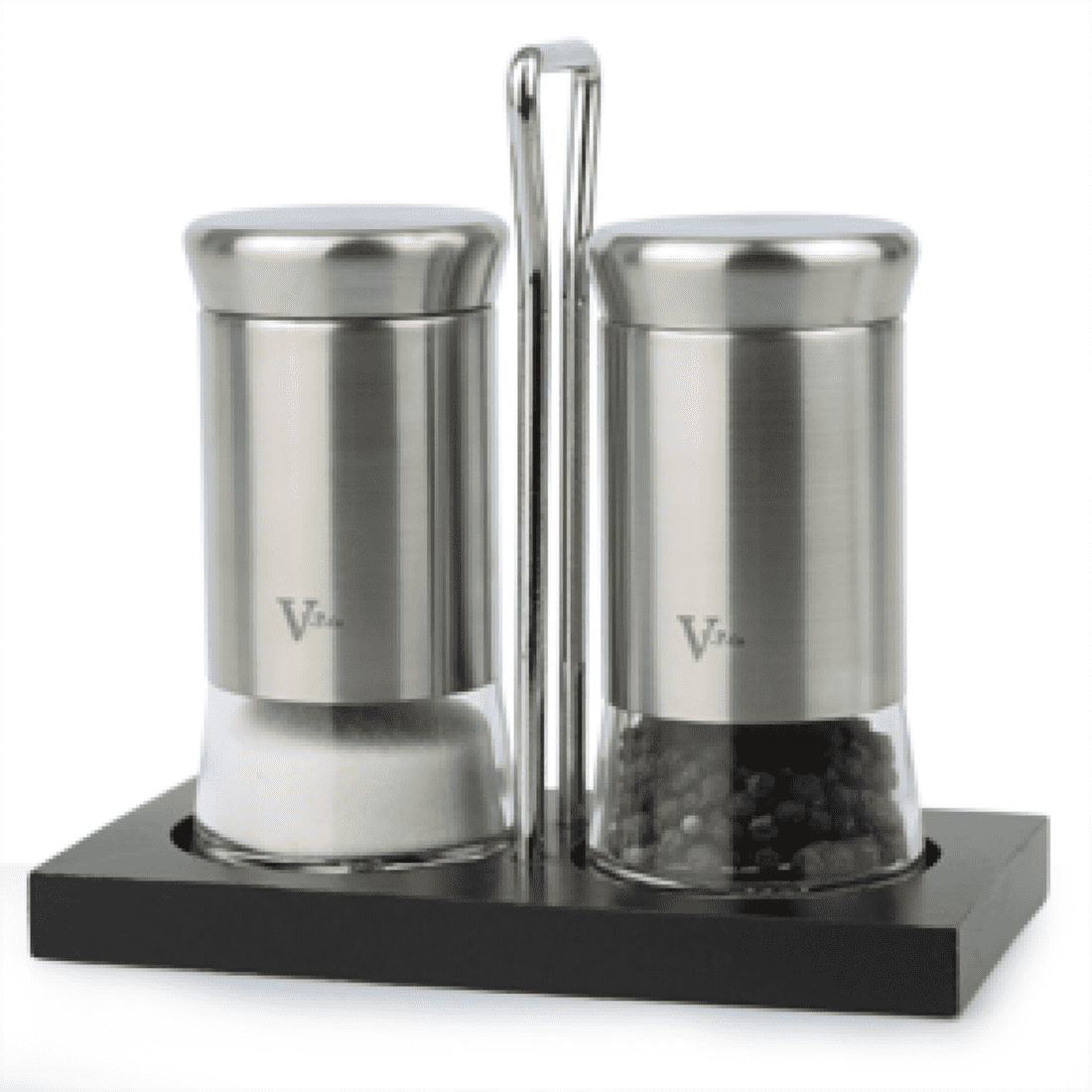 2-piece salt & pepper shaker set with stand
Each shaker has different hole patterns for ideal dispensing of salt or pepper
Stainless steel accents provide kitchen-to-table appeal
Clear body shows fill level - Lid twists off for easy refilling
Capacity: 115 ml
Metal rack stands with wooden tray bottom.
Glass salt and pepper shakers, with stainless steel jackets and stainless steel lids.
2 piece set
These stainless steel Salt and Pepper Shaker are a great addition to any kitchen or dining tables.
SHARE YOUR STYLE WITH #cookingtemple